Move Better. Feel Better. Look Better.
Functional Training with Purpose
ThriveFit in Georgetown, Texas offers a personalized fitness program specific to your goals and needs. Every workout and every exercise has a purpose and is specially designed to improve your strength, power, mobility, core stability, and cardio conditioning.
Our small group fitness coaching environment means you receive personalized guidance and exercise plans similar to personal training but at an affordable monthly rate. Each client has a customized program, based on exercise history, fitness level, lifestyle and goals.
Workouts are based on life movements – lunge, squat, push, pull, lift, rotate, throw – as well as conditioning, power, agility, and balance. ThriveFit will help you move, look, and feel better so you can enjoy your life to its fullest. 
Schedule Your Consultation
The purpose of this meeting to learn more about you and to introduce you to the ThriveFit program.
Since 2004, we have been designing holistic fitness programs, with the overall goal of improving clients' quality of life through better functional fitness.
Our programs are sustainable and long term focused, rather than an attempt to "break" people through overly intense exercise sessions that contain too many random high intensity/high-risk moves.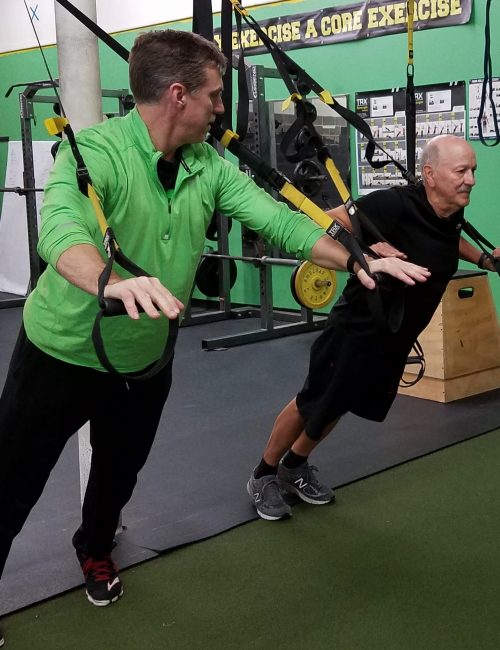 "I have been a member for over 3 years and it was one of the best decisions of my life.
Come on in and check it out!
I guarantee you will love it too."
Each portion of the workout, and every exercise chosen to be in the workout, will have a specific purpose and your fitness level in mind.  We encourage great posture and exercise technique, so that you move and look better in your every day lives. Our goal is to make you stronger, more mobile, more powerful, and more cardiovascular fit.
What we won't do: Ask you to do an unrealistic volume of random exercises (ie 100 burpees) just to "kick your butt" with no purpose. You will not be asked to do exercises that are beyond your ability or add too much risk of injury.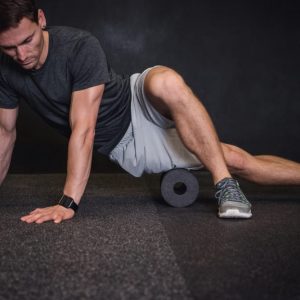 This is the first stage of each workout and is designed to help you loosen tight muscles, improve your flexibility/mobility, and improve performance for the rest of the workout.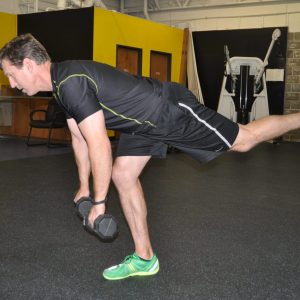 Exercises to help you maintain muscle mass, look better, look younger, and have better posture throughout the day.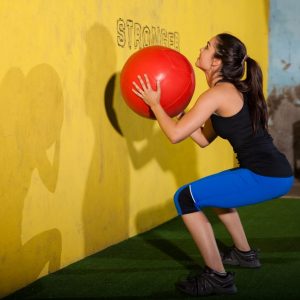 Humans lose power, or the ability to move objects rapidly, as early as age 30. Exercises for both upper and lower body power.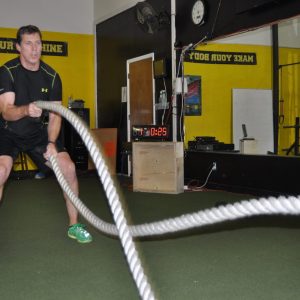 Exercises that burn body fat and promote a healthy cardiovascular system, improved endurance, and quicker recovery time.
"I've been attending 3 classes a week for a year and a half. I'm down 53 lbs and I am more fit than I have been in years. I couldn't have done it without John and Thrive Fitness."
Fitness Tips
Learn more about the ThriveFit Program and how to perfect your exercise technique with expert posts from your coach.
Educating the public on the differences between types of exercise can often be a difficult task. People may notice that both programs include squats, lunges, …
The typical day for most of my clients consists of many hours in front a computer, a commute in the car to and from work, …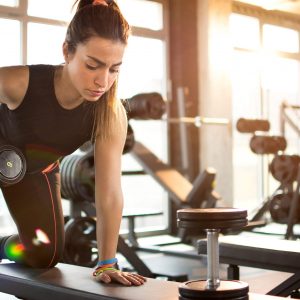 What is Mindful Exercise? Being mindful during exercise means you are aware of the purpose of each movement and you are able to block out …